The Tropical Meteorology Project at Colorado State University (CSU) just released its initial outlook for the 2012 Atlantic basin hurricane season. They expect a milder than normal storm season for the central Atlantic, Caribbean Sea, and Gulf of Mexico.
Sounds good right?
Now think back to 1992 when we only had 6 named storms, well below the average of 11.
<= This is Irene.
Remember Andrew?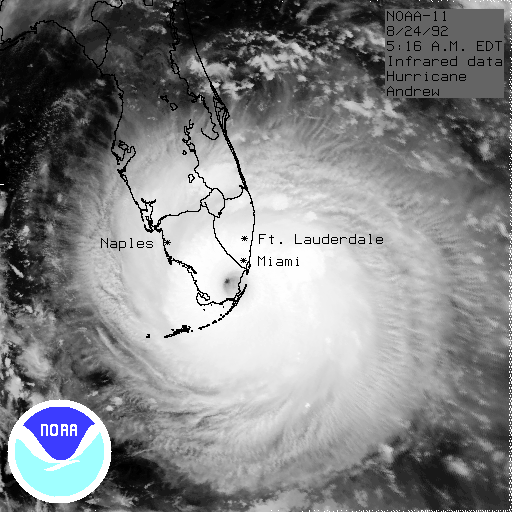 .
.
.
.
Andrew was the first named storm and only major hurricane of the otherwise inactive 1992 Atlantic hurricane season, but . . .
.
.
.
.
Full article at: 2012 Hurricane and Tropical Storm Report – The Article
* * * *
Feel free to copy while giving proper attribution: YucaLandia/Surviving Yucatan.
© Steven M. Fry