June 30, 2021
Top Scientists have been calling for vaccinated people to continue wearing tight-fitting medical grade masks and Socially Distancing (8ft when indoors without fans), and now, a few Medical Doctors & a few hospitals are finally realizing that all of COVID vaccinations give only partial protection – with protection gaps ranging from 12% failure rates for Pfizer, 35% for JnJ and up to 44% for Oxford-AstraZenica vaccinated patients.

https://wordpress.com/read/blogs/13302179/posts/9774

Fortunately, for both patient health & hospital personnel's health, some medical professionals are finally realizing the continuing need for ONLY tight-fitting medical grade masks & Social Distancing … and a select few medical professionals are finally taking the long proven measures to finally stop COVID's spread among their staff & patients:

https://www.theguardian.com/world/2021/jun/29/cambridge-hospitals-mask-upgrade-appears-to-eliminate-covid-19-risk-to-staff

All of this is particularly important when we consider on-going strategies how to stay safe. As described in a previous report here, while we have decent partial-protection for 8 – 12 months after our second COVID vaccine injection … we will need additional protection – booster shots, or getting vaccinated with a different vaccine sometime after 8 – 12 months post vaccination (depending on our age – over 80? – and our personal health)… as we now have proofs of both how long & how strong our immune system protections remain for us from 1 to 8 months after vaccinations.

https://wordpress.com/post/yucalandia.com/9793
https://science.sciencemag.org/content/371/6529/eabf4063?fbclid=IwAR0sYfYKnv-WHnxWU9v48TR-pmqVQ1gzsyUd1yzo8ASLIr1-nFxkt5ZyWdg


Overall Conclusions:
Per the Guardian's latest June 29 report: The highly-regarded Cambridge Hospital healthcare workers caring for Covid-19 patients were found to be at greater risk of infection than staff on non-Covid wards, even when using the previously Medical Doctor recommended changing to only tight-fitting, high efficiency medical grade masks.


In response to finding that vaccinations & ordinary masks were not adequately protecting their staff, Cambridge hospital's infection control committee upgraded the type of masks used by staff on Covid-19 wards. Once tight fitting medical-grade FFFP3 masks were introduced, the number of cases attributed to exposure on Covid-19 wards dropped dramatically – "in fact, (the preliminary results) suggest that FFP3 respirators may have cut ward-based infection to zero" for even the Delta variant that's currently ravaging even vaccinated British medical doctors.

https://www.researchsquare.com/article/rs-637724/v1

https://www.bbc.com/news/health-57636360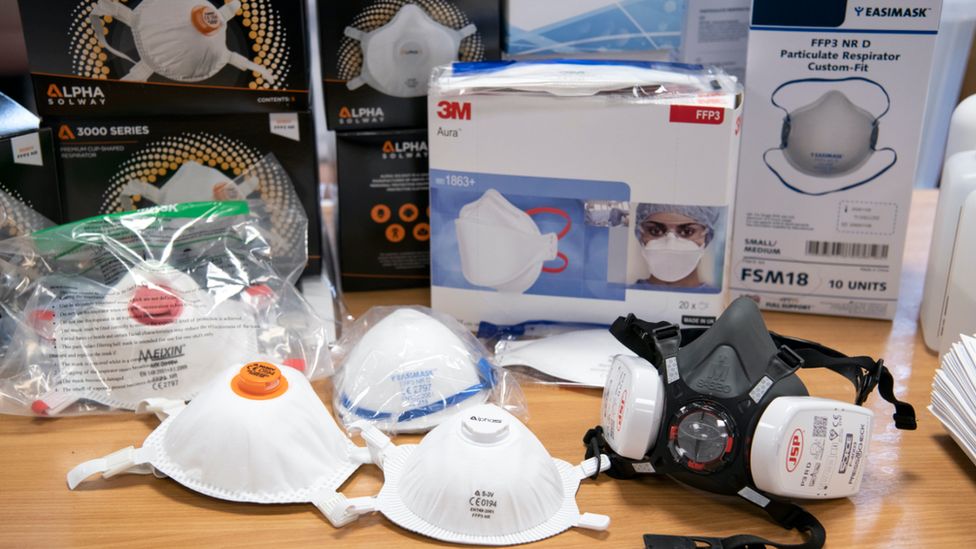 Notice the kinds of masks that actually work:
Sadly … for over year, MANY local gringo 'experts' here in Yucatan, who have "OSHA experience" and are "OSHA experts" have been falsely claiming that masks do not work, even though Aerosol Science & Public Health Scientist experts have pointed to over 20 yrs of reports that prove they DO work to protect us at 99% levels from COVID's invisible infectious fine aerosols from infected people talking or singing.

Note that the Cambridge Medical Doctors are finally also acknowledging that a proper tight-fitting medical grade mask (see the image above) … simple N95 – N99 masks … work 47 TIMES BETTER than their ordinary masks … which means all the cloth masks that most people wear are little more than fashion accessories … because they leak at between 45% – 70%.

Notice how the masks shown above (N95 – N99 masks that we have been recommending as NECESSARY since March 2020) typically give 99.9% protection, when paired with appropriate social distancing … while even the vaunted the Pfizer vaccine gives just 88% protection from incidental contact exposures to COVID.



Overall Conclusions:
YES … Get VACCINATED… It helps.

Vaccinations give solid-but-partial protection.

and … In spite of Medical Doctors last 18 months of factually incorrect advice:

In spite of the CDC's ongoing (unscientific) advice that we don't need masks when indoors … If you want to stay safe, instead follow science … follow the scientifically proven advice that works … advice that has not changed since March 2020 … everyone who is vaccinated should:

~ Keep wearing ONLY a tight-fiting medical grade masks …


~ Keep Socially Distancing of at least 8 feet when indoors
or use fans when indoors or when out of doors whene there are no breezes.

Unfortunately… Yet more of the latest scientific reports continue to expose how Medical Doctors … esp. the CDC Medical Doctors who are mistakenly telling vaccinated people that we magically do not need to wear masks when indoors … the CDC Medical Doctors, and many other unscientific Medical Doctors are (sadly broadly generally) behind the scientific facts curve … again.
which means we need to continue to rely on talented Scientists, not Medical Doctors, for the best information on how to stay safe from COVID.

Get educated, Stay informed, Stay healthy, Stay safe,

Dr. Steven M. Fry

Ph.D. Analytical Chemistry, Aerosol Science, Measurement Science, Public Health & Environment
Read On … MacDuff !