March 28, 2021 
Latest Vaccination News from Israel:
Keep wearing your tight-fitting medical grade masks …  Keep Social Distancing  – 8 – 10 feet with masks off when eating & drinking with others … even after you are vaccinated, because the vaccinations have significant gaps in protection from either serious COVID disease or COVID hospitalizations for ordinary people.
All the prior vaccine studies high "% Efficacy" results were made on only healthy people chosen for Big Pharma's phase III trials.  … The latest big Israeli study results (for over 1 million people) finally included ordinary people with ordinary health conditions.  This big New England Journal of Medicine report desribes that "Effective Protections" for the Pfizer vaccine were substantially less than 90% for real-world ordinary people with ordinary health problems:
Effective Protection against hospitalization, ranged from a low of 55% for some patients, (elderly & those with health problems) … up to 100% for young healthy people.
Effective Protection against "severe COVID disease" hospitalization, ranged from a low of 75% for some patients, (elderly & those with health problems) … up to 100% for young healthy people.
Pfizer Vaccine Effective Protection from documented COVID infections ranged from 88% to 95% effective protection.
**These much lower-than-expected real-world protections for the vaunted Pfizer vaccine's "93% efficacy" (for healthy patients in Phase III trials), will likely be significantly worse – lower for the Oxford vaccine's 76% efficacy .
.. and even worse for JNJ's 65% efficacy vaccine, as we vaccinate ordinary people with ordinary health problems.
March 16, 2021

COVID Vaccination updates for Yucatan & Mexico:
~ SSY is supposed to start vaccinating people over age 59 in Merida on Wednesday (March 17) . … There is no word yet about which of the 6 vaccines will be used. … There is no word yet about which Zip Codes (Codigo Postal) areas will be first.
~ Vaccinations with Sinovac are proceeding in Campeche.
~ AMLO announced tonight (Monday) that there will be a "Big NICE Surprise" announced … tomorrow … of good news about vaccines for Mexico.
~ There have been 4½ million people vaccinated in Mexico, with just 91 people with severe reactions requiring brief hospitalizations.
Stay tuned for more updates.

Sputnik V vaccine facts:
Top virologists are happy with the Sputnik V vaccine**… The Sputnik V vaccine has a much much larger viral payload – providing MUCH MORE protection against different strains-variants of COVID … meanwhile the m-RNA vaccines (Pfizer & Moderna) have very small viral payloads that significantly LIMIT how many strains of COVID they can protect us from.
**Sputnik V testing has been shown to have 92% efficacy … and that efficacy is for ALL ages … and has been tested in multiple countries (not just the USA like some vaccines), as the UK's top medical journal rated it very effective & very safe – … (see the Feb 2, 2021 report below)
Sputnik V is also better because it uses an long-proven reliable adenovirus vehicle, known for having no problems, while the Moderna, Pfizer & Oxford vaccines use components known to cause secondary problems.

Feb 28, 2021
Now that people are getting vaccinated, how many people are getting your COVID antibody levels (titer) tested after getting the first shot? … Are you even considering getting your COVID antibody levels tested after this shot?
Many older patients – especially those with health problems – are reported with producing only low COVID antibody titers – much lower than the healthy people used in the drug trials.  Because some older patients with health problems are at 12X times higher – 19X higher death rates due to comorbidity factors, like having lung problems, diabetes or high blood pressure, it can be critical for elderly patients to get their COVID antibody levels tested about 3 weeks after getting their vaccination shots, to prove you have either … low levels of protection … medium levels of protection … or high levels of protection.
As a result, Pfizer's top doctor is now saying some patients (esp older patients) need a THIRD JAB … to try to stimulate the old patient's immune system to finally make sufficient levels of serum COVID antibodies.
Example of the importance of antibody testing, after getting the vaccine:
Last month, Oxford – AstraZenica found that people getting the Oxford vaccine get the best levels of vaccination protection (highest levels of COVID antibody protection) … when they space the 2 vaccination shots out by 12 weeks
=> 84 days of waiting between jabs of Oxford vaccine needed to get the best protection. 
and possibly another 3'rd jab – another 3 months later, to get good levels of protection.
* * * *
If all these ongoing changes … and the new additional need to get antibody tested seem unusual … realize that they're a typical set consequences from rushing to approve vaccines in less than a year – versus the normal 3 yr – 5 yr testing & approval processes.
By rushing through the testing, the Medical Doctors & Big Pharma are feeling their ways through how the vaccines actuall work – as the data comes in.
Example:
Until this week, NONE of the Big Pharma companies nor any of the Medical Doctors had any idea how long the vaccine's protection would last. … As of this week, Pfizer now has the follow-up results from the 88,000 patients they vaccinated-tested last summer – and they are finding "ROBUST COVID antibody titers" …
=> 6 months after vaccination, Pfizer patients are showing very good levels of COVID antibodies in the vaccinated patients blood, with between 100X to 10000X higher levels of COVID antibodies than people who got natural COVID-19 infections – which is why many people who got COVID naturally, are quietly experiencing symptomless second & possibly 3'rd additional COVID infections – due to only low levels of COVID antibodies after the COVID-19 infection.
For patients with high levels of vaccine-caused protection 6 months later (proven by serum COVID antibody level testing) Pfizer is saying the patients may not need a 3'rd jab until a yr. later.
Conclusions: … Because they rushed the vaccines through, the Medical Doctors are still trying to figure out how to best keep people protected.

Feb. 21, 2021 Update:
200,000 doses of Sinovac Biotech Company's "CoronaVac" have been delivered to Mexico. Our Mexican Govt. that all 200,000 doses will go to elderly at-risk people in Mexico City.
Note that Sinovac's "CoronaVac" has had quite widely varying levels of efficacy reported: In January, Turkey reported an efficacy of 91.25%,   Meanwhile Indonesia reported 65.3%, and a VERY SMALL STUDY of just 88 vaccinated patients in Brazil with COVID, showed "50.38%" efficacy … where the 88 vaccinated Brazilian patients suffered only very mild cases of Covid-19.
Since Brazil had just 88 COVID patients in the treatment group… their data set really is too small to even consider their claim of "50.38%" efficacy.  Also note that good professional scientists would never report 4 sig. digits "50.38%" for just 88 data points … as a legitimate scientific report would say that they got a 50% efficacy (ranging from 35% – 65%) with a very low degree of confidence due to so few patients(88) ..
Finally, Note that Sinovac's "CoronaVac" uses inactivated vaccine technology, using a weakened form of a live virus to stimulate our bodies to produce an immune response. In that respect, "CoronaVac" is similar to the flu and chickenpox vaccines, and can be stored at normal fridge temperatures of 2 to 8 degrees Celsius and is likely to remain stable for up to three years. Further, because "CoronaVac" uses the relatively large-but-inactivated form of SARS-CoV-2, (versus the m-RNA vaccine's using just very narrow, limited little pieces of SARS-CoV-2 spike protein) … it is likely that the CoronaVac will work well against all current variants of COVID, including the newer mutated UK and South African variants – while the Oxford vaccine is already show to work poorly against the South African variant.
= = = = = = =
Second update:

"The (Pfizer and BioNTech) companies have submitted new temperature data to the FDA to support an update to the current label that would allow (vaccine) vials to be stored at -25 to -15 degrees Celsius (-13°F to 5°F) for a total of two weeks."
https://www.reuters.com/article/us-health-coronavirus-pfizer-idUSKBN2AJ1CJ
Feb. 16, 2021 Update:
Some internet readers are askingd a good question above about why so many of us will want COVID antibody tests as we finally start getting vaccinated.    Readers can note that the COVID antibody test will become a lot more used & useful, as people get vaccinated, because your COVID antibody test results after vaccination tells you exactly how good, strong, & effective a reaction your body's immune system is creating to the COVID vaccine => showing you whether you only have weak protection, like the 10% – 40% protection from flu vaccines … or if the vaccine created a strong reaction to protect you from COVID for the following months and years
Because older people & people with medical problems** have much weaker immune systems than all the younger only-healthy patients used in the Big Pharma vaccine trials, the rest of us will most likely NOT get the 82%, or 92% or 95% protection of the young healthy patients in the research studies.
If you wait 10, or 14 or 22 days after your first vaccine jab, and then get tested for your levels of COVID antibodies, you will have an idea of how good a defense your body is creating.
Then, again, getting your  antibody levels tested 10 or 14 or 22 days after your second vaccine jab,  you can know how much your body's protective reactions have hopefully increased.
IF YOUR IMMUNE SYSTEM only generates weak or modest levels of antibodies to COVID after each vaccine jab, then you know you are still at some risk of getting a serious COVID infection.
IF your immune system generates high levels of antibodies to COVID, then you know your immune system is likely providing superb protection.
Finally, you may also want to consider getting the (cheap & fast) COVID antibody test 3 months and then 6 months after your 2'nd jab of vaccine, to prove that your body is still well protected … or if your immune system response is falling off – JUST LIKE flu vaccines don't give very good protection (just 10% – 40%), and HOW the flu vaccine's lower protections do not last very long.
Why is this important to know your antibody-levels after getting vaccinated?
**People with high blood pressure, allergies, lung problems, cardiovascular problems, immune system problems (like Lupus, skin problems, rheumatoid arthritis, IBS, IBC, colitis of all kinds etc) … especially need to know if their immune sytems mounted a decent defense against COVID – or if the vaccines only worked poorly for them.
Remember… all the glowing reports of 82%, 92%, 94%, 95% efficacies … were for younger HEALTHY test subjects. … The rest of us likely will have less effective, lower weaker protection – and remain more at risk for serious COVID disease & hospitalizations due to common medical problems.
Scientific Sidelights:
Why did I write about getting your COVID antibody levels tested either 10, or 14, or 22 days after getting your first vaccine jab?
Some of the vaccines have shown good levels of antibodies after 10 days, others have shown good levels of antibodies after 14 days … while the Oxford vacccine (AstraZenica) lags the pack by showing antibody levels 22 days after getting the first jab.
The latest AstraZenica – Oxford vaccine testing shows that our best antibody responses (defenses) happen if WE DELAY THE 2'ND OXFORD VACCINE JAB by 12 WEEKS…
A 12 week delay (3 month wait) between the first Oxford vaccine injection and the 2'nd injection may not be practical for some people … so … IF YOU GET your 2'nd Oxford-AstraZenica vaccine jab too soon, the scientific test results say you likely get much lower protection than the 82% protection that healthy-people got by waiting 3 months between jabs.
Feb. 14, 2021 Update:
Our Mexican Government just received 874,000 doses of the Oxford vaccine (AstraZenica) at 3:00 AM this morning.  Doses are expected in Merida fairly soon.  
Our 3 Yucatan municipalidades of Valladolid, Motul and Conkal have been chosen as the first 3 municipalidades to get the vaccine doses (starting tomorrow morning) out of the 333 total municipalidades chosen across Mexico.  Just over 15,000 doses have been delivered to Yucatan.
Feb. 11, 2021 NEW Updates:
Our Mexican Government just received 2 million doses worth of the CanSino Vaccine today.
The CanSino (Canadian-Chinese) vaccine has efficacy rates (66%) comparable to the JnJ vaccine.
https://apnews.com/article/yoshihide-suga-tokyo-coronavirus-pandemic-coronavirus-vaccine-japan-0ad5076248602e3bfe19e297c74d849a
The CanSino Vaccine uses a genetically modified adenovirus (Ad5-vector) as the vehicle to bring in the vaccine's "instructions" on which part of the Coronavirus spike protein to attack with antibodies. … https://www.thelancet.com/journals/lancet/article/PIIS0140-6736(20)31605-6/fulltext
Feb 2, 2021 ADDITIONAL Updates
Astrazenica's Oxford vaccine now reported down at just 82% efficacy, and only if we have a 3 month gap between the two jabs.      3 months of low protection after the first jab, followed by just 82% protection after the 2'nd jab does not look that appealing to some patients.
For peope who think JNJ's 65% efficacy & Oxford's 82% efficacies are somehow spiffy … Just how do we as a populace get to the 80% – 85% vaccinated immunity levels needed to achieve "herd immunity"?     When-if 100's of millions of people choose low efficacy vaccines, it seems like a guarantee that we never get to herd immunity through vaccination.
https://www.bloomberg.com/news/articles/2021-02-02/astra-vaccine-shows-82-efficacy-with-3-month-gap-oxford-says

In contrast, there are some good news updates on the Sputnik V vaccine, including a Lancet report describing … 92% efficacies  … low rates of adverse reactions (as opposed to Pfizer's 2.5%) … very high rates of protection with just the first injection … and that it is very robust – tolerating shipping & storage far far better than the fragile Moderna & fragile Pfizer vaccines.

 

The Lancet report on allt hese good Sputnik characteristics, pairs nicely with the positive news from Argentina, where they have given 300,000 Sputnik V vaccine doses. … Fortunately, the Sputnik V vaccine has multiple (5) advantages over the other vaccines.** 
(See updated details below at the end of this article.)

 

COVID-19 vaccination scheduling procedures have changed significantly this past week for the USA, Mexico, EU & UK – as the Govt. Officials are now saying they plan to delay the injections of the 2'nd doses up to 42 days after the first dose.

Make you plans accordingly…
Details here:   CDC Reports Delaying Second Dose of COVID Vaccines Up to 42 Days
January 29, 2021 – Original Article
People around the world today are trying to figure out    whether to take,   or not to take   'the Vaccine'.
They're asking which vaccine is best?**
Which is safest?
Which one is best   for me?
Whom can I trust?   In whom or in what should I trust?
We have lots & lots of questions, but for most people, there are few answers.  
Why?   Because our Big Governments,  our Big Media, and our Big Experts have not given us the basic information, nor the basic instructions to be able to decide these very important questions.
The Result?   Ordinary people are driven to asking questions on Facebook & other random internet forums, trying to get answers. Here's one example from this morning: "
I have a question about the vaccine and I can't find an answer. Since we have two differently based vaccines (Pfizer, etc vs Astrazeneca) – are the booster vaccines interchangeable? In other words, if a person gets a Pfizer vaccine and then require a booster in a year, or require a booster for a new strain – and only Astrazeneca is available, can that be used? (or vice versa) "
" I've read extensively about the different vaccines, so I believe I have a laymen's understanding of how they are created. But it leaves me with this question. "
Answer:    That's a really good question, because it points to how each vaccine works so very differently from the others, and it reveals how most of us don't yet know enough to answer even very basic questions.  This little report hopefully will give you the tools to make wise informed decisions for yourself & your loved ones.
First, realize that we need to get our 2'nd jab, using the same brand of a booster shot as the first jab, to get proven protection.   
Why?    We have to understand how each vaccine is constructed & how it works to be able to understand why getting the second jab (the booster dose) of the same brand of vaccine is needed for us to get maximum protection.
Background Science: The Coronavirus COVID SARS-CoV-2 has spike proteins on their surfaces. The current vaccines target the virus's spike proteins to identify & eliminate viruses.    These viral-surface spike proteins are quite long – being made up of 3 major segments and many many different smaller segments.   6 of the 8 new COVID vaccines use spike protein smaller segments, as 4 to 7 different small segments of the spike protein, as chosen by each company's scientists when they design the vaccine.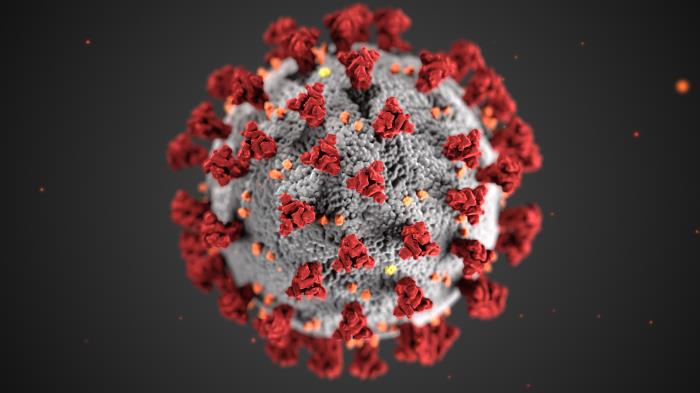 Let's imagine that we can make up names for each of the spike protein small segments sequentially … as #1,   # 2,    # 3,  4,  5 … #5000,  #5001   etc  … In the world of the 6 current vaccines that use this method, the Russian Sputnik V would have different small segments (let's say  #1,  #28,  #33,  &  #409) of the long spike protein … different from Pfizer's choice of spike protein small segments ( #7,  #22,  #213,  #222,  #304,  &  #507).    Then realize that both of those vaccine's small segments are  different from Moderna's choice of spike protein small segments (#41, #55, #111, #199, #444 & #4998 ).
Next, realize that the first dose-jab of a spike protein based COVID vaccine is just a training dose, that wakes-up (activates) your immune system to continuously look-out for those small individual segments (e.g. Sputnik V's #1,  #28,  #33   &  #409 segments)
The second jab of the spike-protein-based vaccine then triggers your immune system to say … "We're under attack, AGAIN!"…. and your immune system then ramps up production to make LARGE amounts of the antibodies that attack the Sputnik V's spike protein smaller segments #1, #28, #33 & #409.
For that important reason, the combination of giving 2-jabs of the vaccines, causes our immune systems to make 100 – 10,000 times more antibodies in our blood-stream, (called a titer), than a natural COVID infection. … When our bodies make higher levels of protective antibodies, it potentially gives us very strong & long-lasting protection.
Going back to the bright person's question: … Taking a 2'nd dose of a different brand of vaccine means your immune system would not be triggered by the important 2'nd jab, needed to make those huge levels of very-protective ongoing high-titers of antibodies that keep us safe over time.
Sidelight:   Notice how many  "As SEEN ON TV" Medical Doctor 'experts' have explained this basically pretty simple story?    Notice that even   Dr. Faucci    has not explained this to us?
Fortunately, even though Big Govt. Big Media, and Big Medical Doctors have not given us answers, and almost no insights – just giving us orders … some people are still curious, inquisitive & these bright souls keep asking questions:
" So my next question – if you require your annual or (new strain) updated booster and your original vaccine brand is no longer available to you, is it harmful to start again with a different vaccine? "
Before answering that good question… Let's adventure into 4 useful concepts… so readers can understand how this stuff works, to then understand the answer.
1.  Notice that each of the 8 identified strains of SARS-CoV-2 circulating around the world have SLIGHTLY different spike proteins – with slightly different small segments, due to mutations.
2.  Then notice that the "UK-virus" strain of SARS-CoV-2 has spike proteins that have 16 different mutations in the small segments, different from the normal spike proteins of the 3 most common strains of SARS-CoV-2. 3. 
Notice that those 16 mutations of segments on the "UK-virus" spike proteins likely DO NOT MATCH the 4 – 7 small segments in each of the viral spike protein segments that are in 6 of the new vaccines, because the Coronavirus spike proteins are so long with so many 1,000's of small segments, that even 17 mutations would likely NOT match the 4 – 7 small segments in the vaccines.  
… That means even when the SARS-CoV-2 virus mutates, the vaccines will likely continue to work… unless the new mutations various segments of the spike proteins somehow hits a key small segment of the SARS-CoV-2 spike protein … changing just enough small segments that our body's  antibodies no longer recognize the SARS-CoV-2 virus particles as "the enemy".
4.  Our antibodies work using a  lock & key  like mechanism, where the antibodies have a very specific "key" shape that fits into the "lock" shape (receiver) of the antigenic protein on the virus.
In effect … the viruses can mutate, to "change the locks" – so the antibodies' keys do not work – which happens a lot with influenza viruses, but not as much with Coronavirus SARS. 
As a result, Coronavirus's "changing the locks" should not fatally affect the efficacy of the 6 current top COVID vaccines.
Still there's another concern over future mutations:  If a future mutation of the SARS-CoV-2 virus causes the virus' spike protein to FOLD differently – it could also block our bodies' antibodies from recognizing the spike proteins on the SARS-CoV-2 surface.   That's why there is a little concern, that if new strains of COVID keep mutating TOO MUCH … those new mutations might make SOME of the new vaccines no longer work, or work at only too low of efficacy.
* * * * * * *
Now that the readers have read the explanations of how the viral spike protein segment vaccines work, (Pfizer, Sputnk V, Moderna, Oxford, Cansinovac, & Sinovac … but NOT 2 of the other 5 Chinese vaccines).
It's time now, to address the second question:
" if you require your annual or (new strain) updated booster and your original vaccine brand is no longer available to you, is it harmful to start again with a different vaccine? "
A.   Notice that the current COVID vaccines are causing our bodies to make 100X to 10,000X more antibodies (much higher titers) than natural COVID infections … so it is POSSIBLE that the COVID vaccines will work more like a Tetanus or Measles vaccine, working for years, where you don't need boosters very often.
B.   This is the first time m-RNA vaccines have ever been used. … So, it's possible that this completely new approach to vaccination, will work FABULOUSLY BETTER than the horribly-failed flu vaccines.
C.  Notice that the last 5 yrs of flu vaccines have only been 10% effective against the nastiest form of influenza: H3N2… because the flu vaccine does not cause the super-high titers of special antibodies that the m-RMA COVID vacccines produce.
This points to the problems of the crappy flu vaccines not actually properly targeting flu viruses, and their low titers of antibodies specific to H3N2 flu… which is why we have to get a new flu shot every year … versus getting a Tetanus shot every 10 yrs.
D.  Notice that basically none of the AS SEEN ON TV Medical Doctors, like Medical Dr. Faucci et al… are not explaining these things … and that you local Medical Doctor generally does not understand them … so… Pretty much only sharp scientists are telling a straight story – This unfortunately means,  reading newspaper reports & listening to TV & radio reports based on Medical Doctor's opinions means that you likely do not have the tools, yet, to understand what works … & how they work.
Instead,  we have to go to talented scientists to get the straight answers.
Again the Medical Doctors have limited training in science, so to many of them simply do not understand their treatments (as sadly, they too often just prescribe pills   & jab shots  – pills & shots that the scientists create & give them)
Why don't they know? …   This last 3 generations of Medical Doctors have too often not learned the science behind their treatments….so they keep telling us to … get the flu vaccine that is just 10% effective against the worst strain of flu … a flu vaccine that is generally just 40% effective against the other strains. … 
How do 40% & 10% efficacies of the last decade of flu vaccines compare to the 90% efficiacies of current COVID vaccines?
* * * * * * *
The final piece of the puzzle is the mechanism-material of HOW the Spike Protein based vaccines deliver-transmit the segments of Coronavirus small segments of spike protein to you.
Despite TV reports …. Note that the Russian Sputnik V vaccine uses the BEST-proven method, SAFEST-proven and LONGEST-proven method – vehicle – for delivering their spike protein.     Why?  The Russian scientists chose to deliver their vaccine by using the long proven-harmless … highly effective … "adeno virus".
Notice that the 2 most popular vaccines are using brand-new, never before tested methods of using m-RNA (messenger RNA) as a delivery vehicle … even though all previous m-RNA vaccines have previously failed in every trial since 2010 … This may be why the the m-RNA-vehicles used by Pfizer & Moderna are likely causing Pfizer's somewhat high rates of 2.5% of patients suffering adverse reactions to the Pfizer vaccine in their first 1.8 million vaccinations. Fortunately, the Pfizer vaccine's adverse reactions are generally minor.
Then realize that the Oxford (AstraZenica) vaccine has also chosen a new novel method to deliver their Coronavirus spike proteing segment: using a cold-virus-vehicle that gives chimpanzees the sniffles…Curiously, many Medical Doctors quietly say they may not like the Sputnik V vaccine … but top virologists are saying that because the Russian scientists chose the MOST RELIABLE, BEST PROVEN SAFEST way of delivering their spike protein segments… the Sputnik V vaccine may be the best & safest one.
That all means … the ball is now in your court. .. We at Yucalandia hope you now have enough information to make a wise & informed choice.
but still,
We welcome questions.
** Feb. 2, 2021 Updates
There are some good updates on the Sputnik V vaccine, including a Lancet report describing 92% efficacies and low adverse reaction rates.   The Lancet report pairs nicely with the positive news from Argentina, where they have given 300,000 Sputnik V vaccine doses. … Fortunately, the Sputnik V vaccine has several (4) advantages over the other vaccines.
1. It uses the safest, longest proven vehicle for delivering their vaccine, by using the proven-safe adeno-virus vehicle to deliver their COVID-19 vaccine's active ingredients.
This is in contrast with Moderna & Pfizer that use the totally new, never-before-used m-RNA vehicle to deliver their COVID vaccines active ingredients.
2. The Sputnik V vaccine uses past-proven active ingredients in their vaccine … versus the new, never-before used approaches of Pfizer & Moderna:
Sputnik V is based on the virus's genetic instructions for building the spike protein. Unlike the Pfizer-BioNTech and Moderna vaccines, which store the instructions in single-stranded RNA, Sputnik V uses double-stranded DNA.
3. The Sputnik V vaccine is showing far fewer allergic reactions and fewer adverse reactions than the Pfizer vaccines 2.5% adverse reactions in Pfizer's first 1.8 million patients vaccinated … because Pfizer chose to include known allergy-causing ingredients of PEG and nanoparticles.
4.  "Vaccine efficacy, based on the numbers of confirmed COVID-19 cases from 21 days after the first dose of vaccine, is reported as 91·6% (95% CI 85·6–95·2), and the suggested lessening of disease severity after one dose is particularly encouraging for current dose-sparing strategies."  (per the latest Lancet report)
https://www.thelancet.com/journals/lancet/article/PIIS0140-6736(21)00191-4/fulltext

* * * * * *
Final Issue: … What happens if you get vaccinated with 2 different vaccines?
Oxford researchers are now testing the issue of getting jabs of different vaccines.
One school of thought says:
The first dose of vaccine is a training dose, that gives some protection after 22 days … Getting the 2'nd jab of a vaccine boosts the initially lower (60%?) efficacies of the first shot, up to the higher final values.
Notice that the Oxford – AstraZenica vaccine maker is now saying to wait at least 6 weeks (42 days) between their jabs – for enough time for the first jab to get your immune system to respond fully.
Then notice that the Oxford – AstraZenica vaccine maker says that their vaccine is only partially effective against the new mutated UK variant, which will supposedly be the dominant strain in the USA in March. … That means the first jab may give less than 50% protection against the nastier UK variant – as you wait 6 weeks before the 2'nd jab – that may only give 60% protection or less – especially for older patients with much lower immune responses to the vaccines.
Also note that elderly patients may have a less than 40% efficacy response to the first jab, due to our aging immune system's inability to mount strong immune defensive responses.
The Second School of thought:
Getting a first jab of one vaccine trains your immune system to identify & attack a group of 4 to 16 selected fragments of the SARS virus's surface spike protein.
Because each of the other vaccines use DIFFERENT fragments of the SARS spike protein, getting a jab of a second different vaccine may not boost your SARS antibody types from the first jab, leaving you with overall low levels of antibodies … but that second different vaccine's jab would trigger your immune system to make yet different antibodies to COVID …
giving your body 2 different sets of antibodies to COVID after getting 2 different vaccine jabs –
but with substantially ​lower overall immune responses.
Is 100X more higher levels of one group of antibodies "better" … than lower levels of 2 groups of antibodies?
100X higher levels of one group of antibodies (from 2 jabs of the same vaccine) would appear to be better for older patients … because our immune system responses are naturally lower than younger people's responses.**
**Older people's lower immune system responses is the major reason why elders (0over 65) have 5x higher COVID hospitalization rates, and 90x higher death rates.
Dr. Steven Michael Fry,
Ph.D. in Chemistry, Public Health, Measurement Science, & Aerosol Science
* * * * * * *
Feel free to copy this information, giving attribution to Yucalandia.com.
Read-on MacDuff …